UnlockTool Activation Online: Get a License for 3-6-12 Months
A Powerful Solution for Mobile phones...
Access the Ultimate Mobile Repair Solution for Android and iPhone
are you a Mobile Technician looking for solutions to Mobile software-related problems? Yes! Then
UnlockTool is the best option for you…
With the help of the Unlock Tool —
Your Mobile software-related problems can be easily fixed with just a few clicks.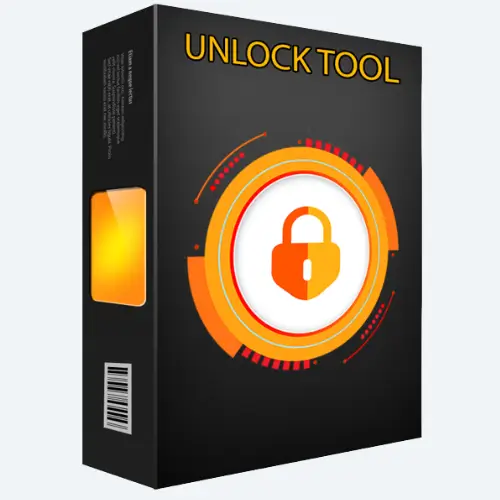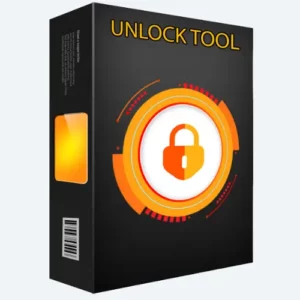 Mobile software tool with multiple Features
UnlockTool is a powerful and easy-to-use, login-based mobile software tool used to repair mobile software.
It works perfectly without any dongle or box via the server.
What can you do with UnlockTool?
The mobile software tool that helps you with —
All major smartphone processors, including MediaTek, Qualcomm, Spreadtrum, and Kirin, are supported by UnlockTool.
It also supports all popular mobile brands including…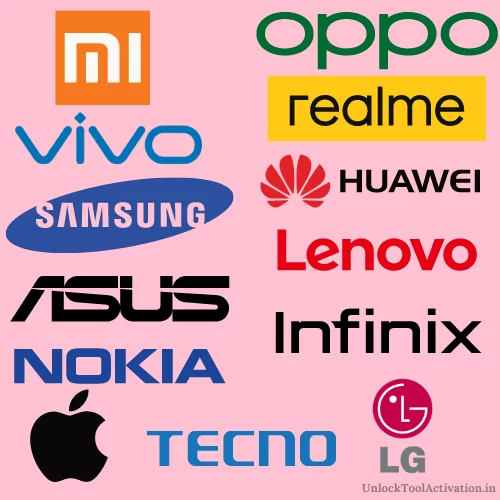 How to Activate UnlockTool?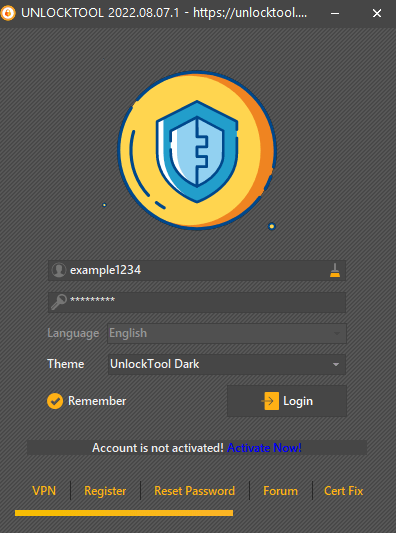 Activate Your UnlockTool: A Quick and Easy Guide for First-Time Users
Before placing an order, you must register your account on the Unlocktool website.
Sign up With a

 Username, Email ID,

And

Password.
Log in again

after signing up to

verify

your account.
Use the same Registered

Username

,

and

Email ID

In the Order Details For

UnlockTool Activation – Renewal

.
After successful payment, your UnlockTool Activation will be completed within 1 to 3 hours.
(Usually within 1 hour during Working Hours)
UnlockTool Price in India: The Affordable Solution for Mobile Software Repair
UnlockTool Price in India for
Activation/Renewal license
UnlockTool comes with 3 plans with the same features, which you can choose according to your needs.
1- UnlockTool 3 Months — ₹1599
2- UnlockTool 6 Months — ₹2299
3- UnlockTool 12 Months — ₹3799
(No Extra Charges)
How to Pay For UnlockTool Activation?
You can pay through any of your favorite UPI apps like Paytm, PhonePe, Google Pay, etc.
Pay by scanning the QR code if you are ordering from a Laptop or PC.
That's it.
Note: This website is only for Indian users.
Are you from any other country…?
Get Activation from…
Choose the right plan for you...
UnlockTool 3 Months Activation/Renewal
Package: M3

License time : 3 months
UnlockTool 6 Months Activation/Renewal
Package: M6

License time : 6 months
UnlockTool 12 Months Activation/Renewal
Package: M12

License time : 12 months
Here are some of our successful Activation orders...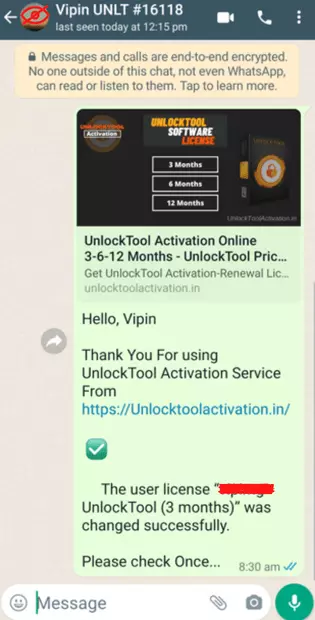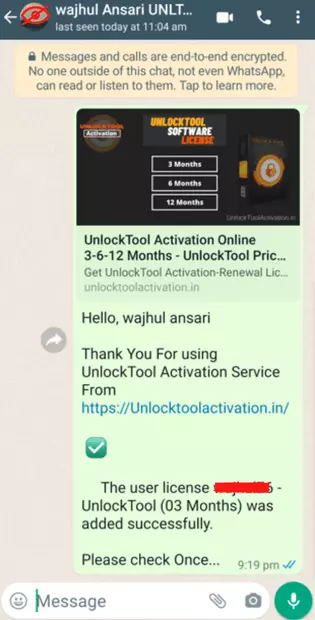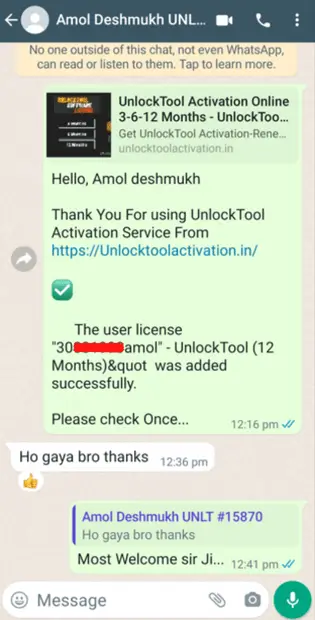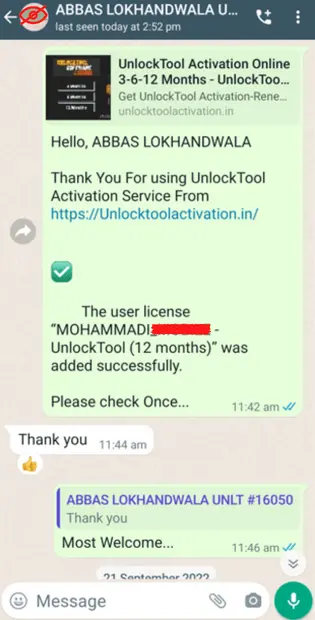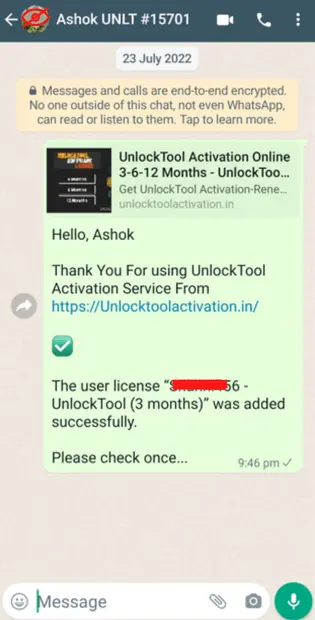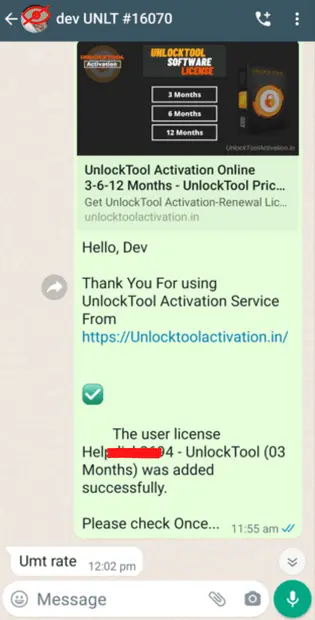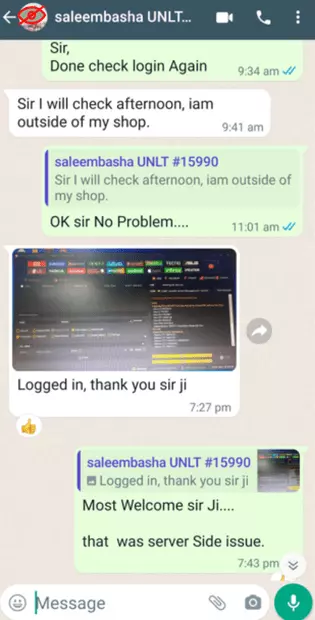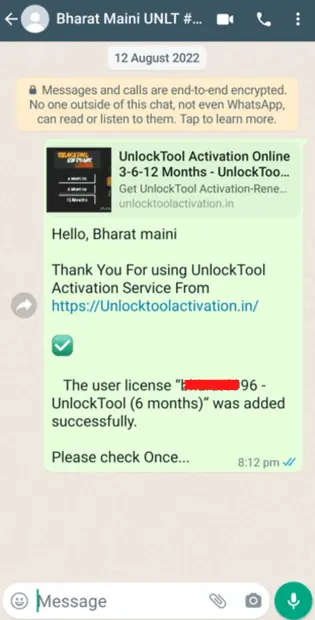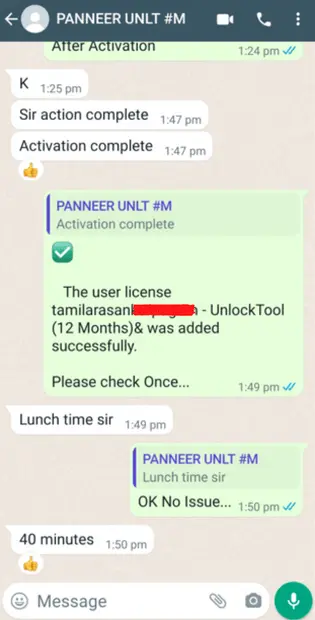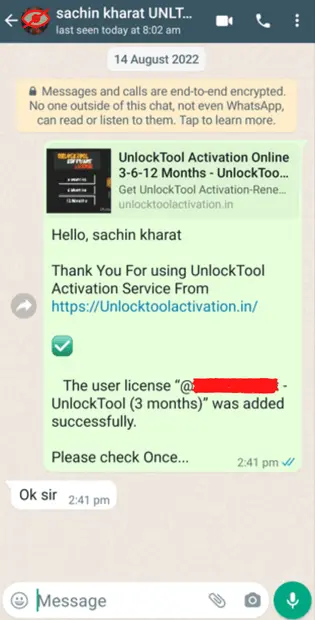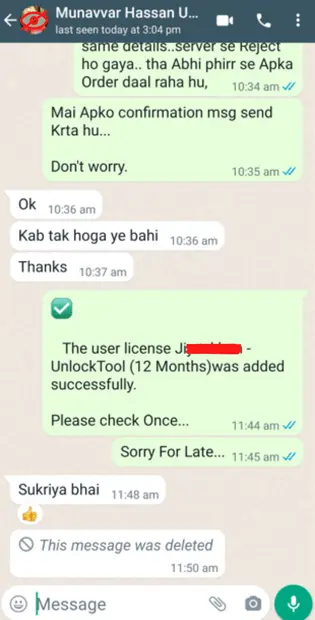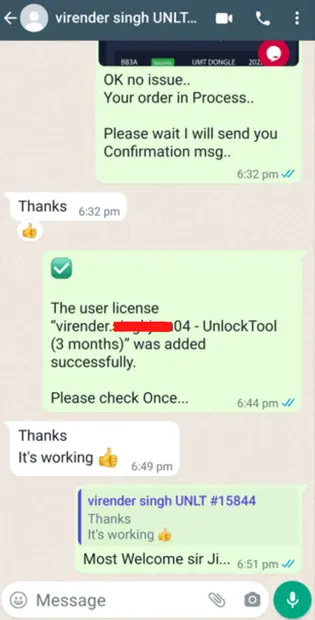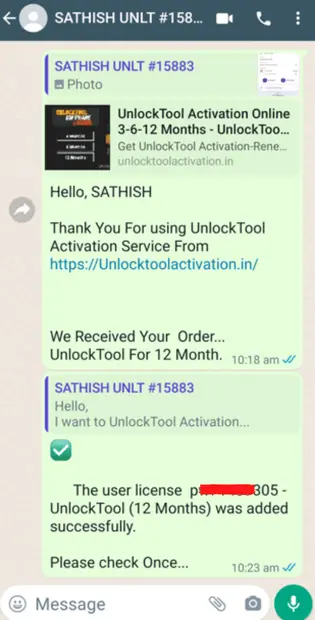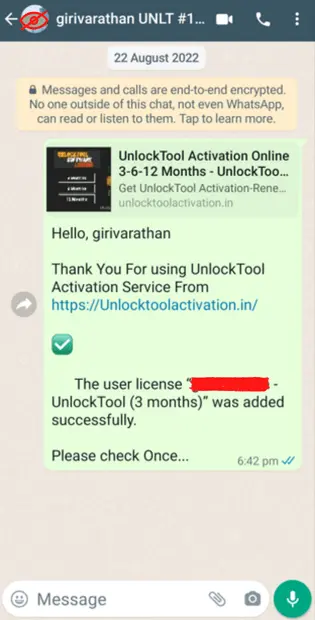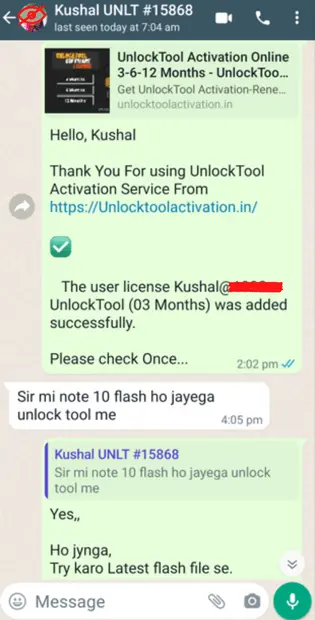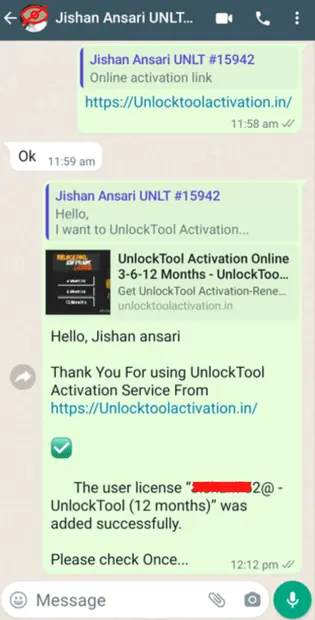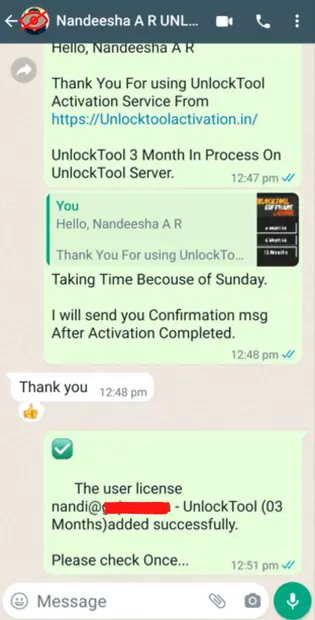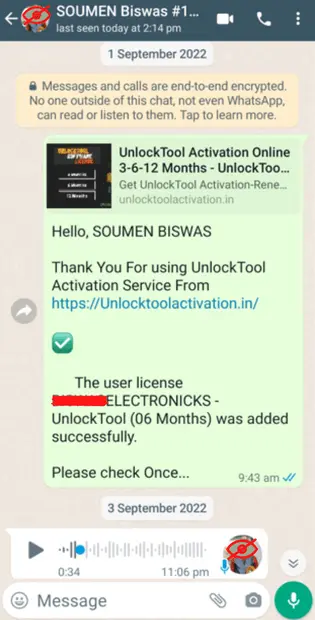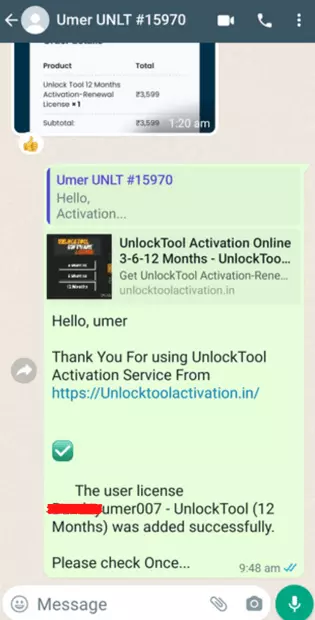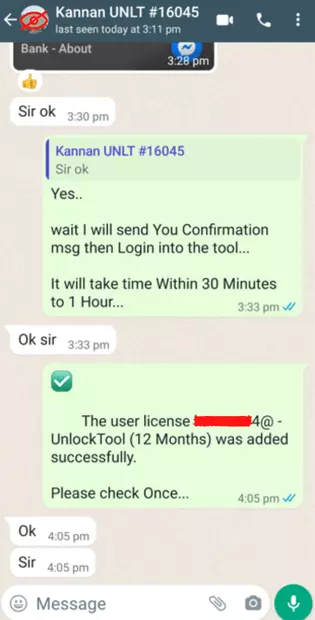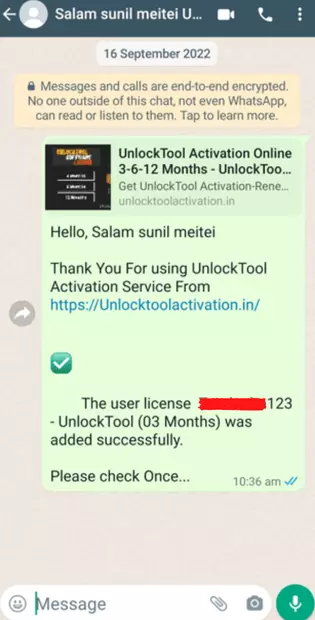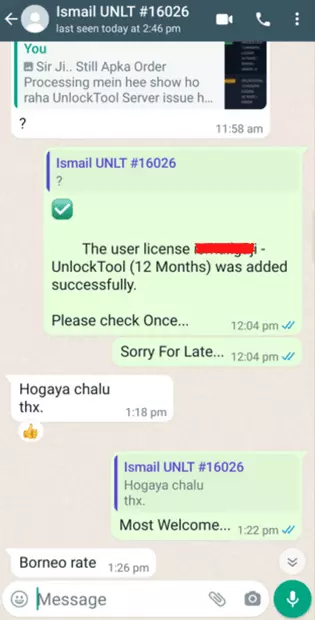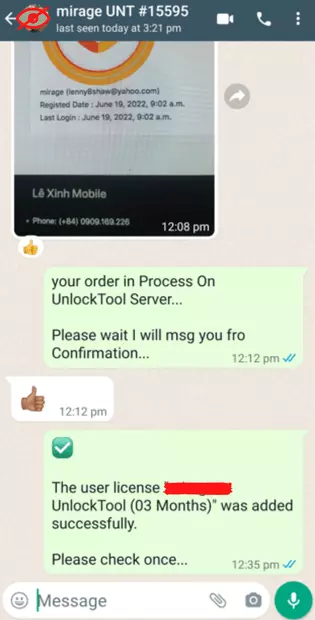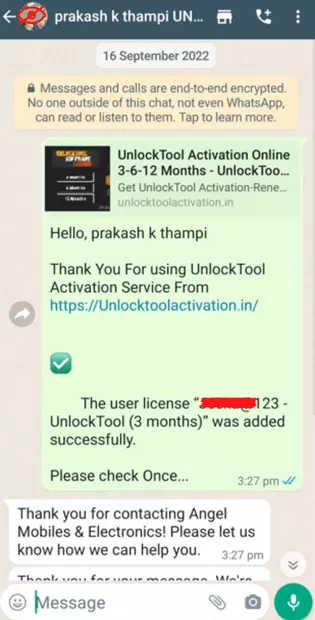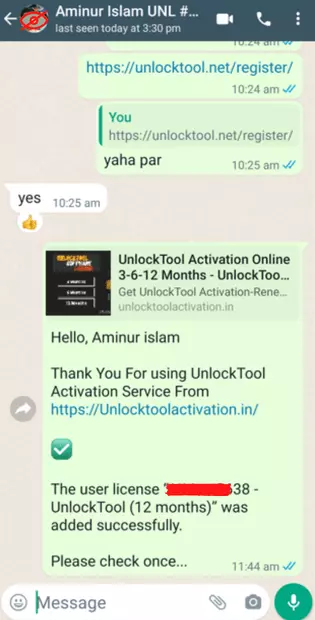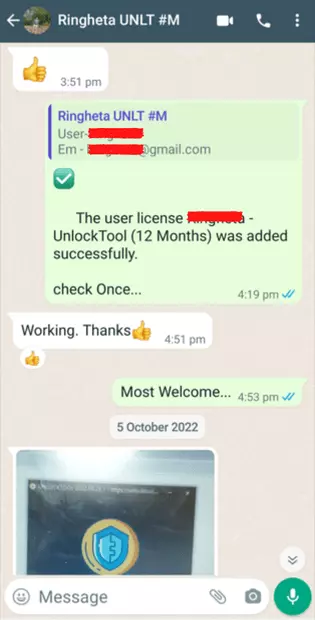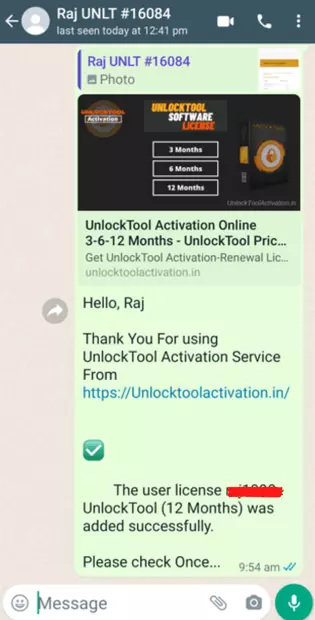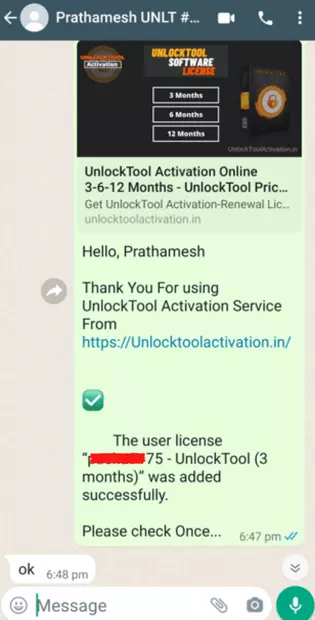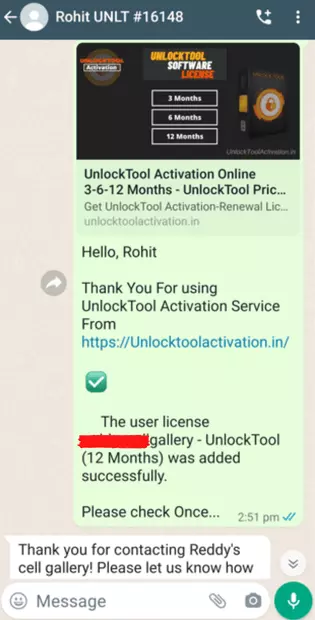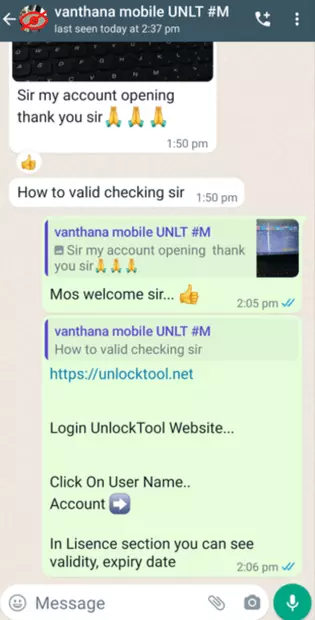 How to check UnlockTool Activation status?
Please wait for the confirmation message after placing your order.
You will receive your Unlock Tool Activation status Via Email Or WhatsApp.
After the confirmation message, you can log in to the Tool With your Username and Password.
How to check Unlock Tool Activation License Expiry Date?
⇒  Login Unlock Tool Website With your Username and Password
In the Licenses section, you can see all the details.